Hi,
I have a problem with internet service provided by Tele2. I have been client for a long time and I was happy with Tele2 till now (I used to have TV and internet services before). This month I had to move to a new apartment in Amsterdam, and I called for transferring the internet service (only) to the new location. The answer I received was that internet could be a bit slower in the new location (less than 50 mbs that I was receiving), but I would pay 2 eur less.
Yesterday I connected for the first time and I run two speed tests, download speed was 2 and 3 mbs. It is impossible to work from home with this service, the only solution they provide is using the cable (in a 2 floors apartment, where my office is in the second floor and the modem in the first one), so I basically cannot use internet in my place. If I want to terminate the contract, I need to pay 120 eur (+25 transfer costs, +first month with no wireless), because I signed a 12 months contracts with conditions that they do not comply from their side.
I have just opened two complaints in Consuwijzer and ACM (Netherlands Authority for Consumers and Markets), regarding the deficient internet service I'm receiving, as they do not offer any solution to my problem (I also work from home).
Thanks
Beste antwoord door Bianca van Tele2 27 september 2017, 13:54
When you go to our website to suscribe yourself for an internet connection we always show the expected speed, in your case this is 10 - 12MB. From this speed as shown on the website we need to deliver at least 80%.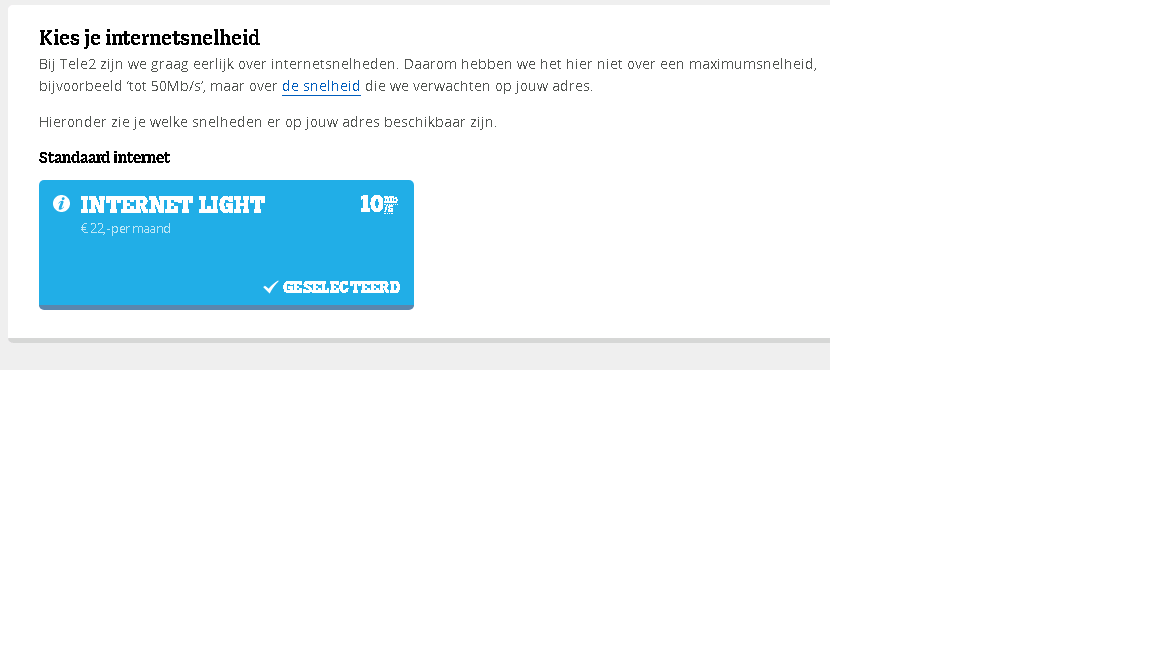 We can't make it any faster for you at the moment.
Bianca
Bekijk origineel bericht